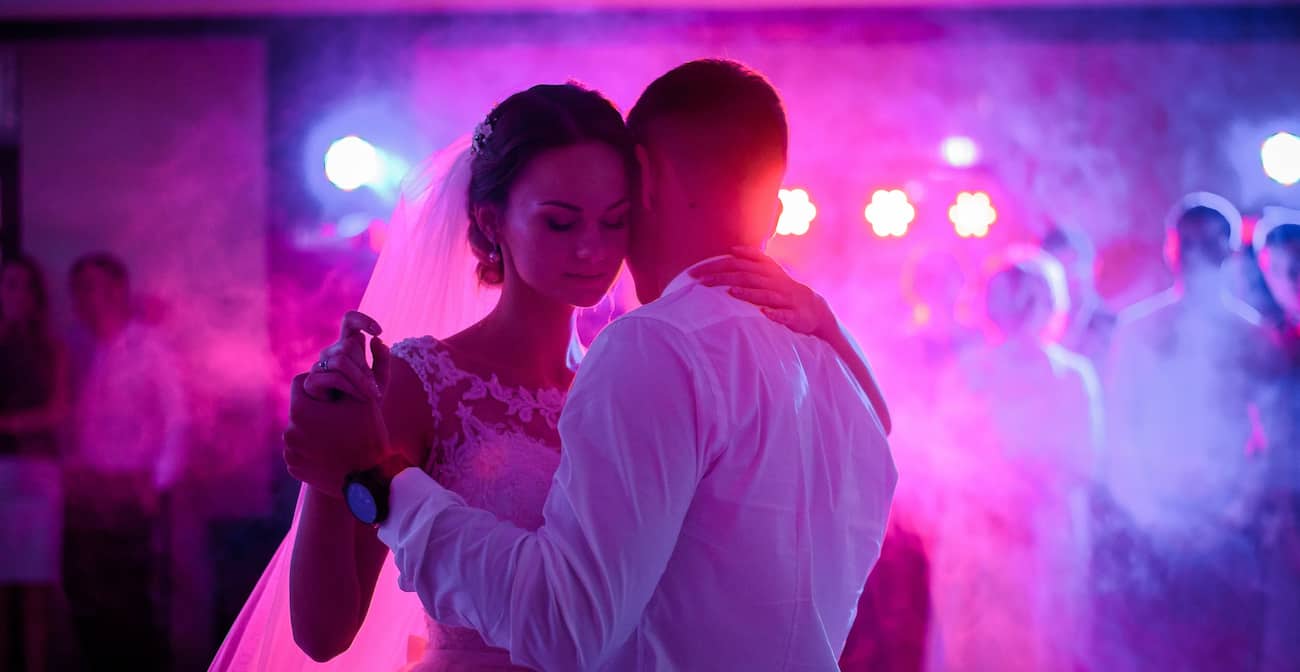 Do any of these sound familiar?
Will the DJ show up with just an iPod and some music, or will they play to the crowd through the night as it comes?
With all the stuff to plan for the wedding, how can my band or DJ help me get started?
I have no idea how to start the wedding DJs, reception, or ceremony.
Are there DJs near me for weddings? How can I find a DJ near me anyway?
There is not enough time to do all this work—it's endless!
If this sounds familiar, you're not alone. Someone else is probably emailing or calling us in the same situation right now.
Encore Entertainment's whole purpose is to make your wedding day easier. We're pros at events of all sizes around Indianapolis, Chicago, Cincinnati, Fort Wayne, Louisville, and the entire Midwest.
Encore Entertainment is built to take your wedding day from so-so to so-so-special
Brides, grooms, and guests always deserve a perfect wedding. Encore Entertainment can provide the best in musical entertainment for your day, including:
Rehearsal dinner
Wedding ceremony
Cocktail reception
And the wedding reception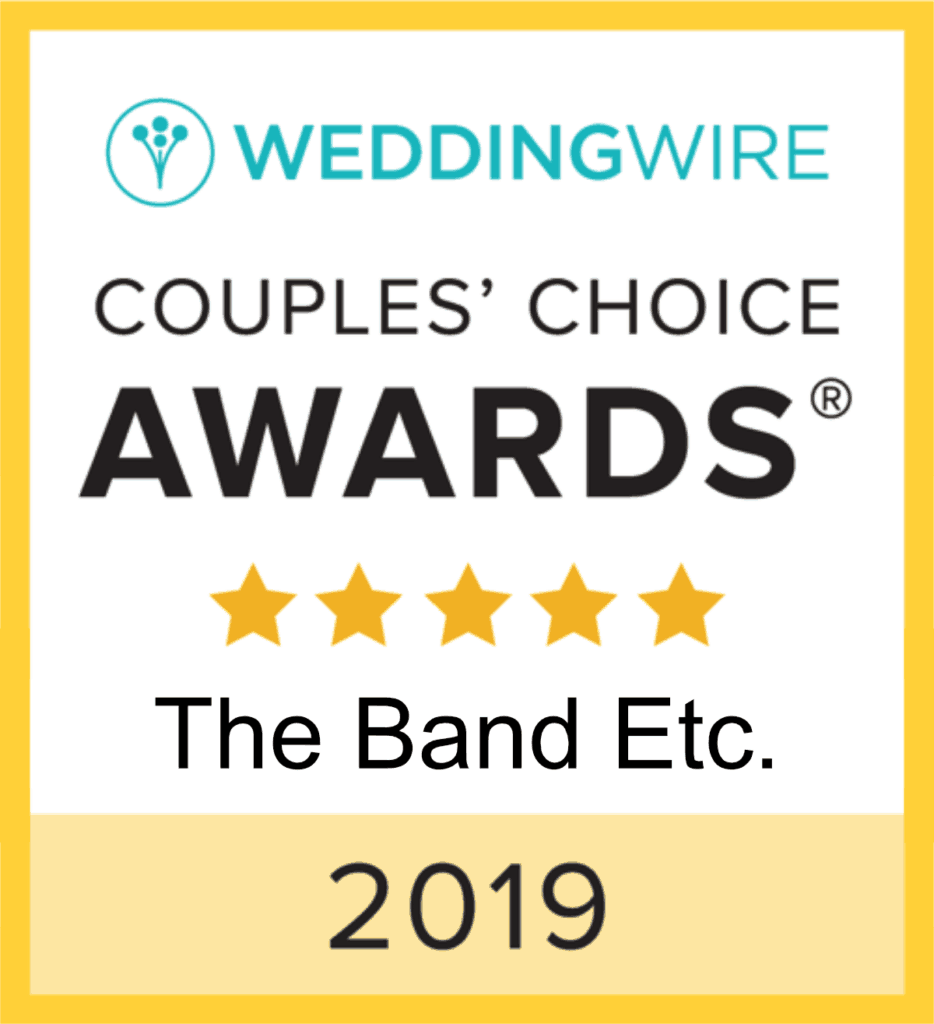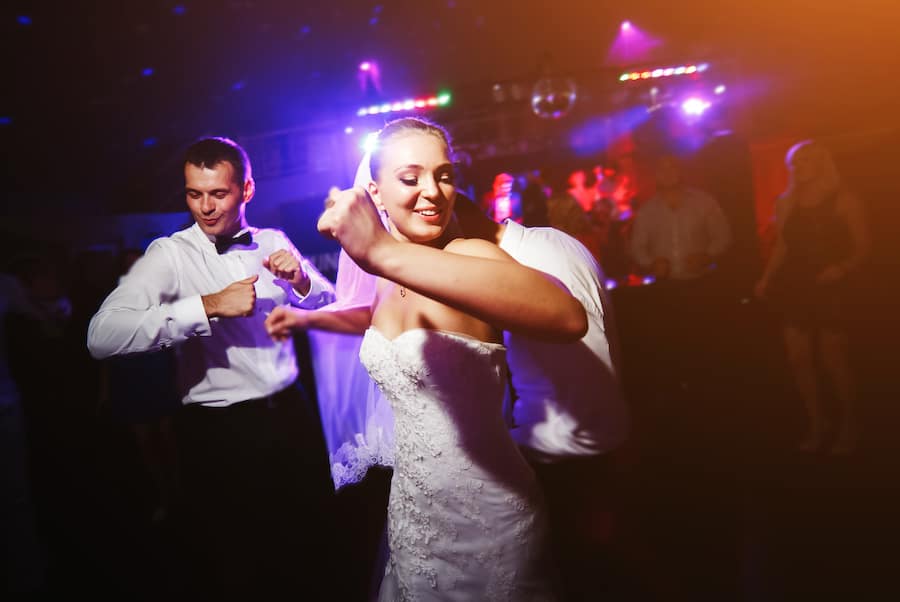 High-quality music, DJ, and entertainment service plus industry-defining professionalism
DJs, cover bands, party bands, emcees, classical music groups and soloists that fit every style, every size of event, and every budget
Wedding entertainment that builds trust and shares love across the dance floor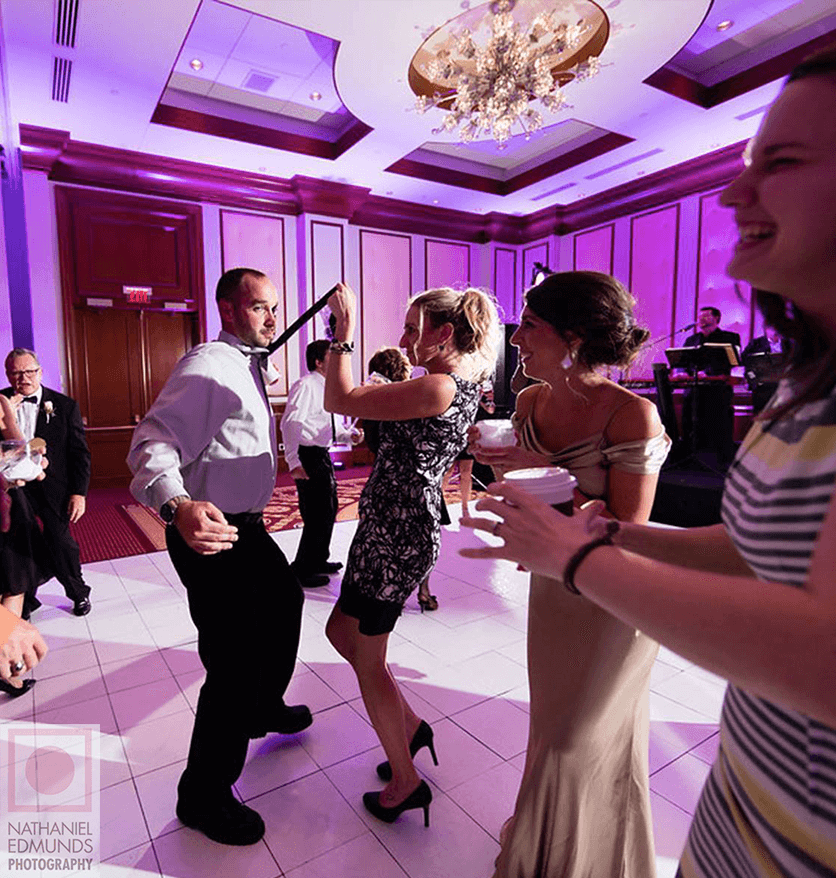 Encore Entertainment will consult with you through the entire process, ensuring the music at your ceremony and reception is perfect.
We don't just bring wedding music or wedding bands, we bring good times and big fun. Our DJs are trained and experienced in reading a room and keeping the music flowing.
Most brides fear a collapsing cake or tripping down the aisle. In reality, the biggest challenge of the day is getting everyone on the dance floor. The dance floor represents a huge space in the middle or front of the room, and it has an outsized effect on making the experience of your wedding feel special.
A novice DJ or band might lean on the music to do all the work, but professionals with experience know these moments are like productions. They need to be curated by reading the room, serving clients and guests with friendly chat that builds up to trust.
Contact us if you think this might be an issue at your wedding. We'll be able to help you and the DJ, band, or emcee keep people moving on your wedding day.
For more help planning your wedding, check out these guides to help your DJ or band emcee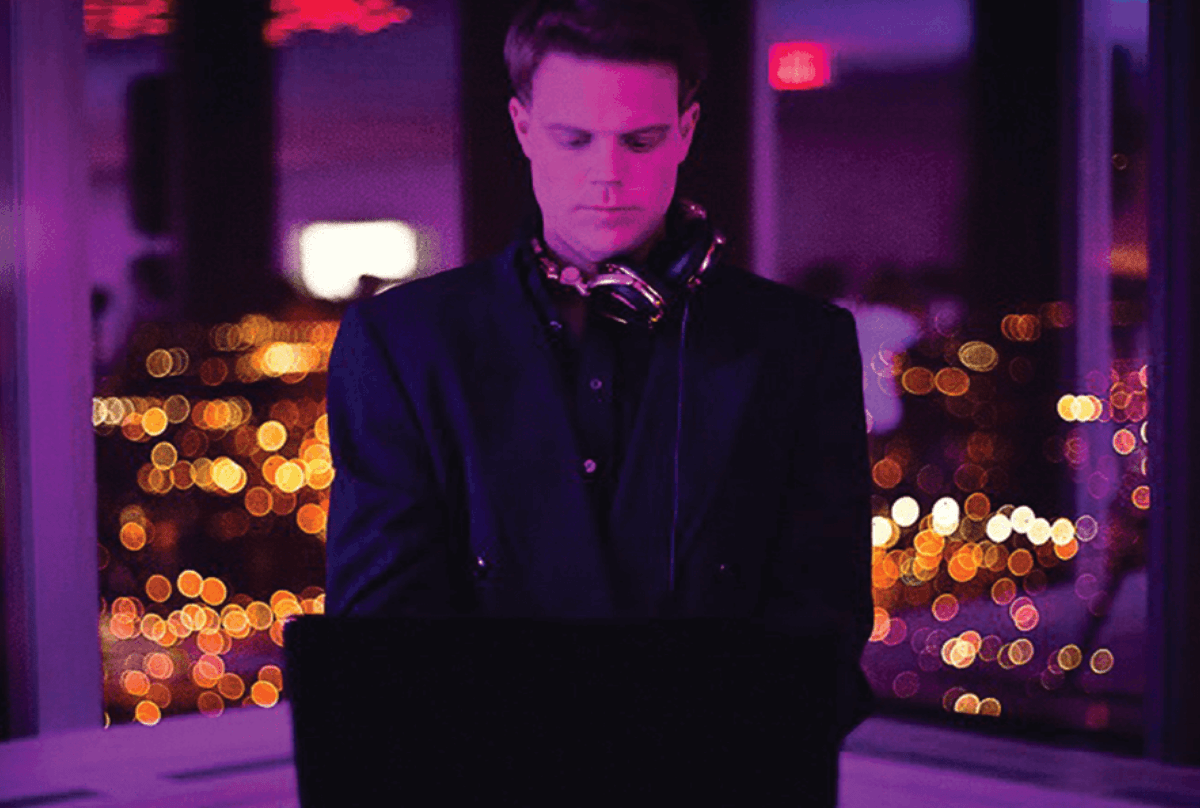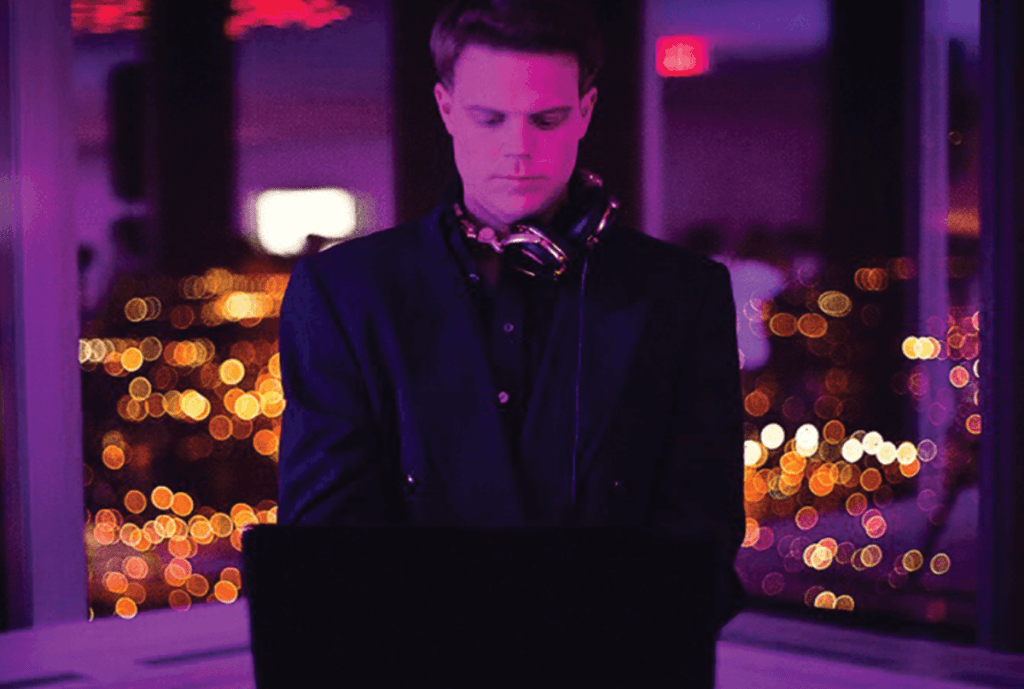 Help your DJ understand pronunciations, timing, the context behind songs, and more.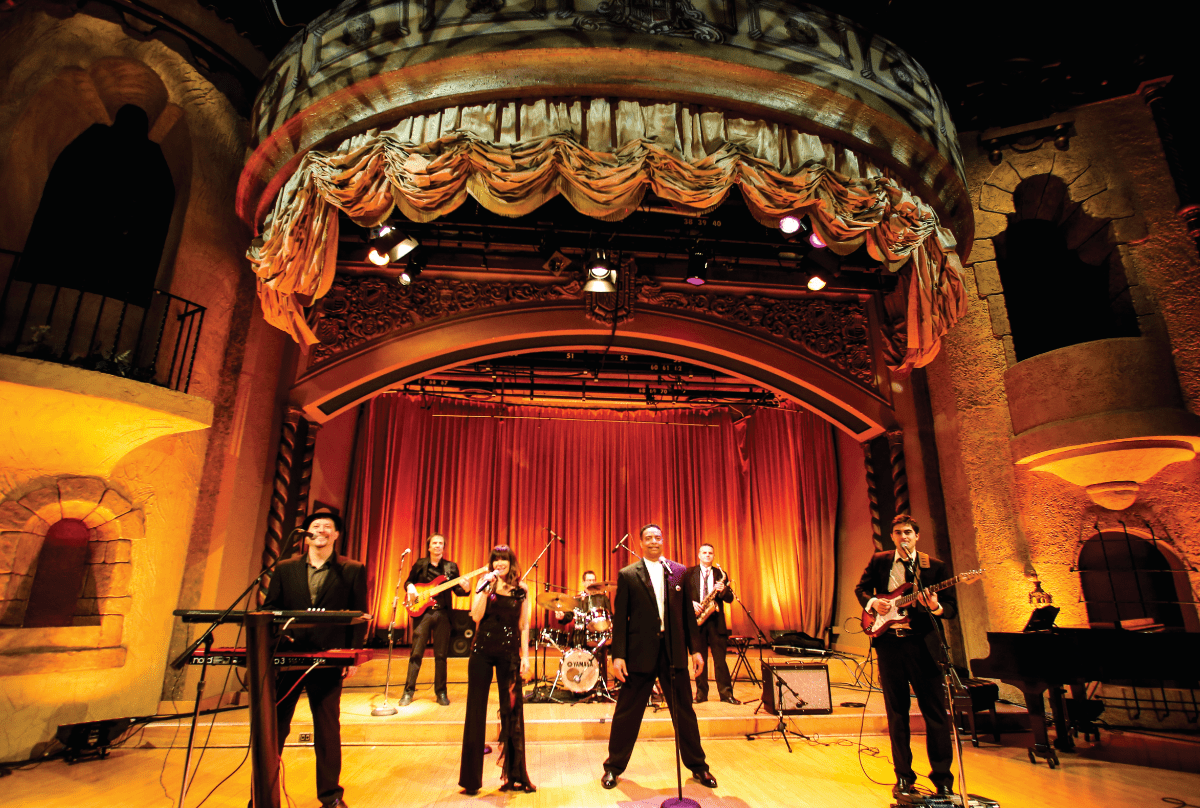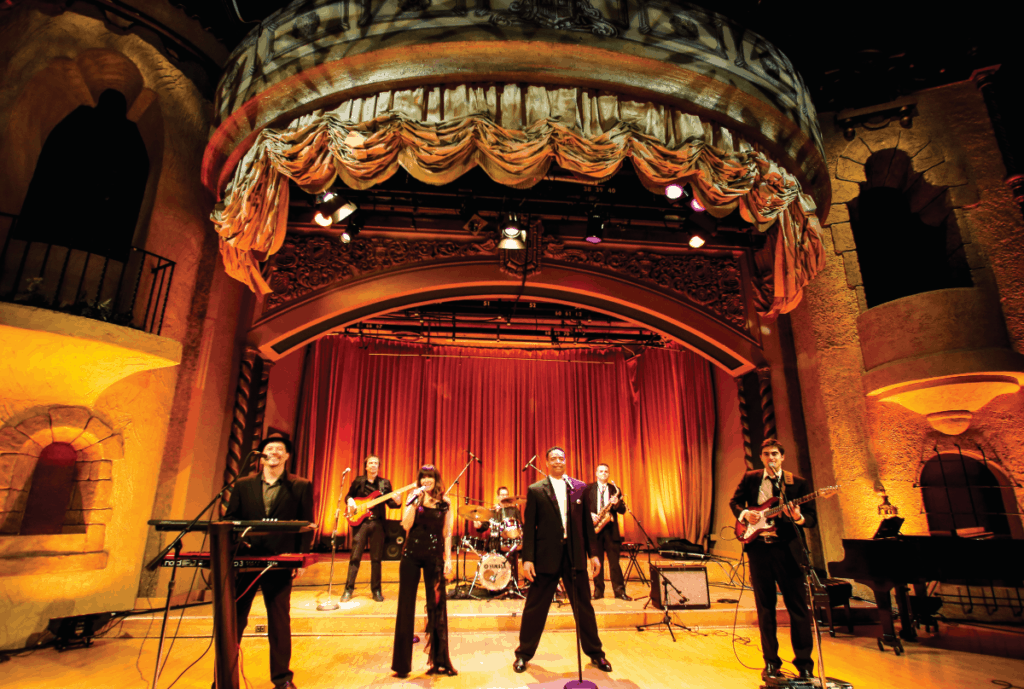 From the Indianapolis JW Marriott to the Conrad and Canal, these are six great new places in Indy for a wedding.
Frequently asked questions about wedding bands, DJs, entertainment, planning, and more
I don't live in Indianapolis, can I still hire any of Encore Entertainment's acts?
Yes! We may need to cover some travel expenses, but we're out of Indianapolis and into cities across Indiana, Ohio, Kentucky, and Illinois multiple times per month.

I'm trying to find a DJ that isn't just going to pull songs from an iPod all night. Is that you?
You bet. We pull together an extensive library of music and more importantly: know when to use it. Anyone can have a Spotify or Apple Music subscription. It takes skill to know how to interlace it all together.
What other services are available beyond just DJs and bands?
Cocktail parties, rehearsal dinners and events, and even just having music playing at the door of your wedding venue before the day is started. They're all great opportunities to have one or more acts playing live or via a DJ.
I don't have a wedding planner, do I need one?
Not necessarily. We've worked with a bunch and can give you recommendations if you're interested. Just email us and ask. We're not paid to recommend anyone. But if you don't have a planner, we can help handle all of the entertainment, sound, staging, and some venue matters. We're not, however, able to help much with food (except eating it!)
We want to present an award or toast during the wedding. Can you help us include that?
Yes! Just let us know you have an award or speech scheduled, or think you might. We'll talk through that in the initial planning of your wedding schedule. Then our emcee, band leader, or DJ can take a moment to introduce it.
There are songs I know I want and songs I know I don't. How do we handle that?
We'll get you a sheet you can jot down any songs you know you don't want. The Chicken Dance isn't for everyone. Any special requests can also be accommodated. We recommend selecting a handful at most. Remember: a reception is more fun when guests get to pick music they like, too.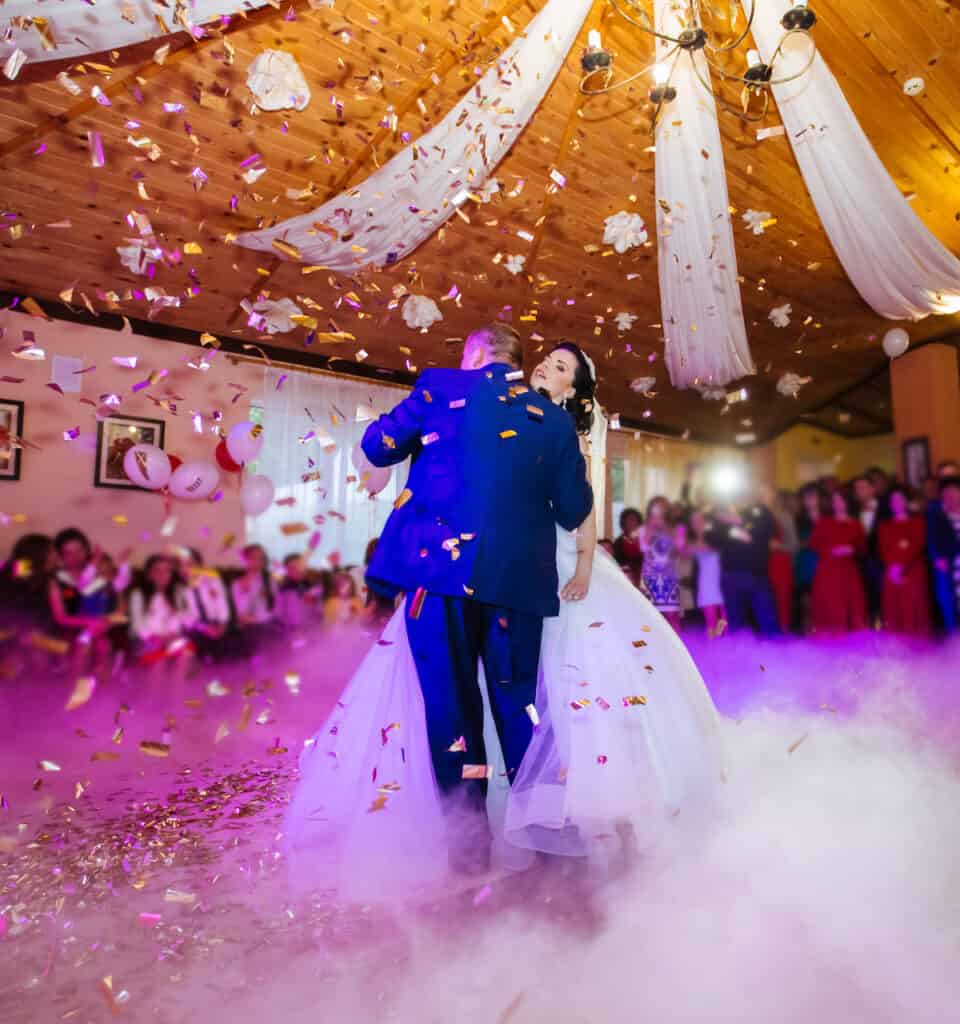 More advice and stories you might be interested in from Encore