From school dances to weddings to bar and bat mitzvahs, we have experience in all types of events. We routinely do birthday parties, too!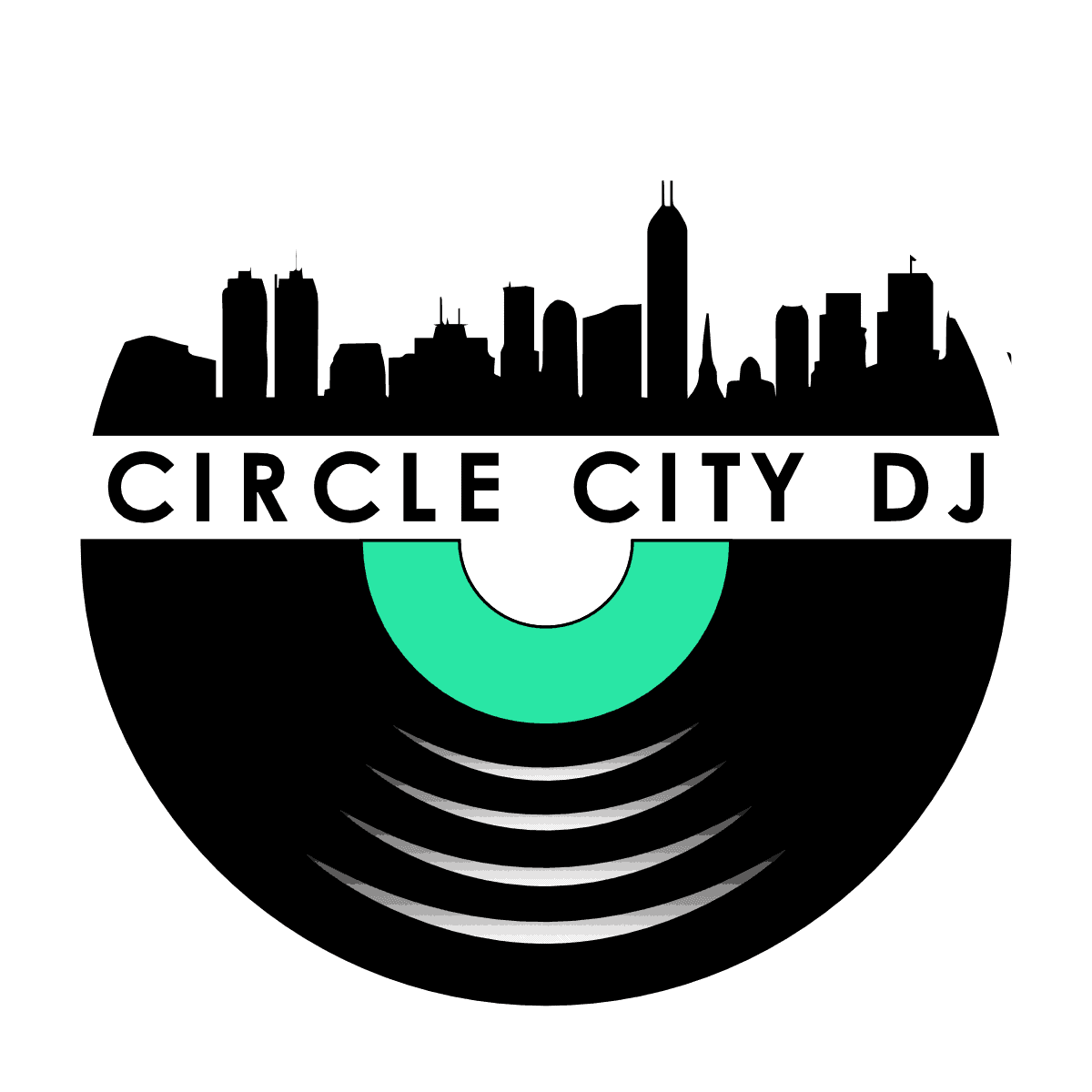 Bring a sense of professionalism and expertise to make your day perfect. When you work with Circle City DJs you're not just working with one DJ, you're working with and getting the benefit of a team of DJs. You'll have fully-prepared DJs ready to deliver on the experience you dreamed of.
How does Circle City DJ work?
We have a straightforward system:
We'll ask you about your event, date, time, and venue
We'll talk about lighting options, staging if necessary, and other enhancement. They're all completely optional
We charge a 50% deposit.
We'll create a "Do Play" list
We'll create a "Do Not Play" list
We arrive at your event venue, set up speakers and any other equipment we need, and await your guests
You get up to 5 hours of music from the time your first guest arrives
We require the balance due the last Monday before your event.
We can even bring in nationally-renowned DJs and travel to you or your local Indy venue.
What kinds of events have Circle City DJ worked?
School dance events, playing the latest and greatest music appropriate to your school's policies
Weddings and bridal parties
Bachelor parties
Live events like Pride, art shows, festivals, car shows, races and more
Indoor and outdoor events
Corporate events and parties
Training, trade shows, conferences, and expos
Annual celebrations
Class and family reunions
Social gatherings and get-togethers
Colleges and fraternity/sorority parties

Options
Option for every wedding, party, reunion, and more.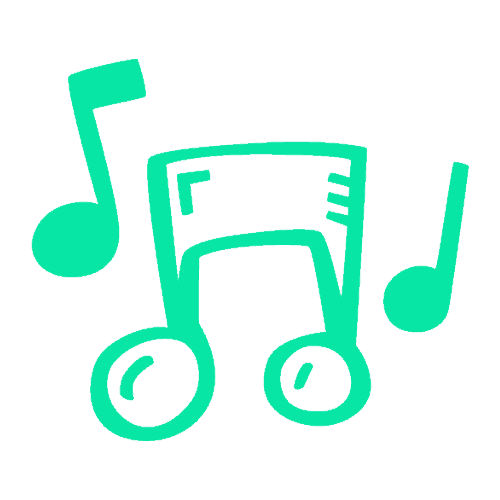 Any Song
Hear Top 100 in rock to country and pop to Bach.

Staging
Get help setting up a grand stage.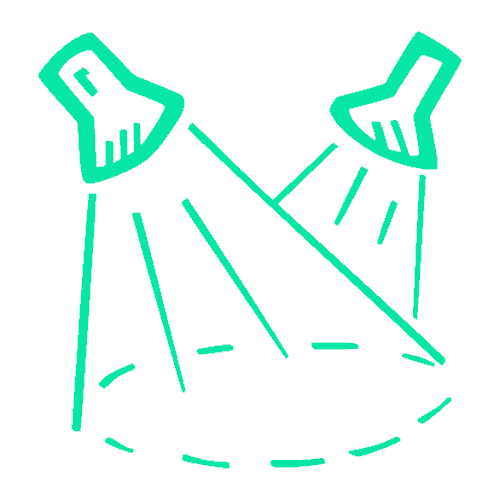 Lighting
Light the floor, air, and everything in-between.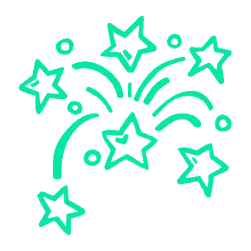 Planning
Leave the party planning to us. We can help you plan your event.

Creative
Not just DJs with MacBooks. We help make memories.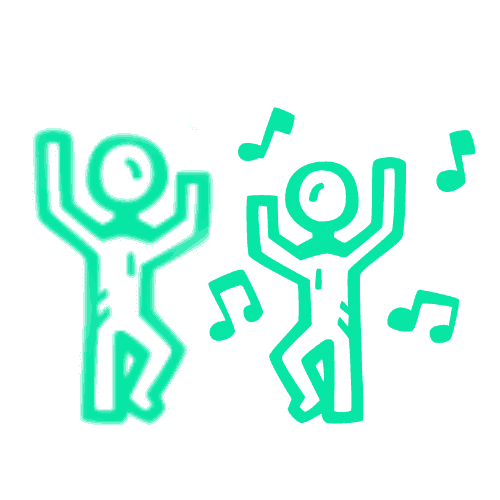 A Team of DJs
Don't worry about what might happen to your DJ. We have everyone covered.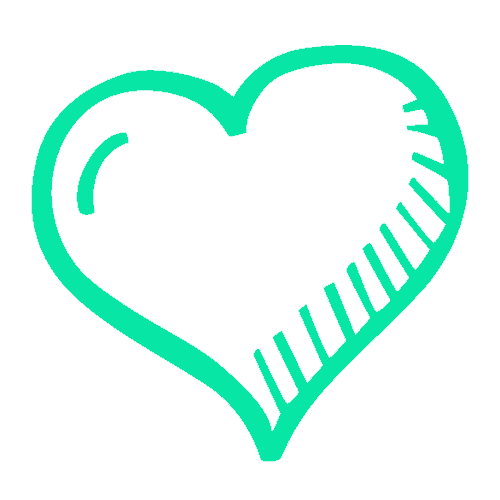 #LoveIndy
We love Indy and Indy loves central Indiana's best DJ service
Event enhancements
Your party is more than just music. Up your game and bundle staging, lighting, and event planning. You'll save time, effort, and consolidate your expenses into a single customizable budget.
Our most popular setup includes a DJ, 2 speakers, and 2-3 lights. Options expand from there to include staging, more lights, and more advanced sound systems. Venues with their own sound systems can be used, too, assuming they are included with your service agreement.
Staging options that rise to the occasion
In almost every venue, staging is included with your package for the venue. However, if you don't have staging or risers available to you, we can get them for you. Typically for a DJ the staging area does not need to be large. Most of our equipment can be placed around or nearby on the floor.
Small stages for your DJ and room for a few other people start around $1,500.
Lighting to liven any room
Nothing fills a room like music, but light comes pretty close. Enhance your space with optional lighting with packages starting at $200.
Standalone strobe and disco lights and Gobos are exciting and popular. They fill any room with multiple colors that pulse and flash to the sound of the music. Gobos are a fan-favorite with brides and wedding parties. These single standalone fixtures project letters or symbols on to the floor below. They're perfect for initials, short names, or symbols like hearts and doves.
Room up-lighting is an affordable way to change the mood and tone of a room. Simple light fixtures are installed along the floor—often behind plants or tables—that can be controlled by the DJ. The whole room can feel energized with reds and oranges or cool down to blues and greens for slow dances and romantic moments.
More advanced setups are available as you move into trusses and movers. These lighting options will make your room look and feel more like a concert.
Professional event planning
We are not full-time event planners. But Circle City DJs see enough events to help a lot of small and budget-conscious hosts along the way.
If you're thinking about hosting a class or family reunion, small party, or corporate event and need a little advice on any of the following, we can help:
Placement of DJ sound equipment
Light setup and placement
Sources for third-party vendors like bakers, caterers, photographers, videographers, and bartenders
Creating a song playlist with a professional understanding of trends and taste
Venue setup and dance area accommodation
Emcee and announcements
Wireless and wired microphones
PowerPoint presentations and projectors
On-site engineering and professional sound services
Encore Entertainment carries insurance for all acts, musicians, and performers
Circle City DJs are comfortable announcing the arrival of the bride and groom at a wedding, the guest of honor at a party, and award recipients for corporate events. If you're unsure how to plan, set up, and stage an event, you may find CCDJ can do most of the work for you.
Top 100 songs
For the young and young-at-heart, these are the most requested songs at just about every event we play. Just because it's on this list doesn't mean you're wed to it. We can customize a song list that's all country, all pop, all classic rock, heavy metal, or anything in between.
See the most requested songs
I Gotta Feeling – Black Eyed Peas
Yeah! – Usher Feat. Lil Jon & Ludacris
Sweet Caroline – Neil Diamond
You Shook Me All Night Long – AC/DC
Love Shack – The B-52's
Party Rock Anthem – LMFAO Feat. Lauren Bennett & Goon Rock
1999 – Prince
Celebration – Kool & The Gang
Low (Apple Bottom Jeans) – Flo Rida Feat. T-Pain
Home For a Rest – Spirit of the West
Boom Boom Pow – Black Eyed Peas
Push It – Salt-N-Pepa
Dynamite – Taio Cruz
Jessie's Girl – Rick Springfield
DJ Got Us Fallin' In Love – Usher Feat. Pitbull
Brick House – Commodores
Mony Mony – Billy Idol
Give Me Everything (Tonight) – Pitbull Feat. Ne-Yo, Afrojack, & Nayer
Summer Of '69 – Bryan Adams
Just Dance – Lady Gaga Feat. Colby O'Donis
Save A Horse (Ride A Cowboy) – Big & Rich
Fire Burning – Sean Kingston
Tik Tok – Ke$ha
Stayin' Alive – Bee Gees
Wake Me Up – Avicii
Crazy In Love – Beyonce
Sexy And I Know It – LMFAO
Danza Kuduro – Don Omar Feat. Lucenzo
Jump Around – House Of Pain
Poker Face – Lady Gaga
Hey Ya! – Outkast
California Girls – Katy Perry Feat. Snoop Dogg
500 Miles (I'm Gonna be) – The Proclaimers
Pour Some Sugar On Me – Def Leppard
On The Floor – Jennifer Lopez Feat. Pitbull
Wannabe – Spice Girls
The Time (Dirty Bit) – Black Eyed Peas
Everybody (Backstreets Back) – Backstreet Boy's
I Know You Want Me (Calle Ocho) – Pitbull
Shots – LMFAO Feat. Lil Jon
Pony – Ginuwine
In Da Club – 50 Cent
I Love Rock And Roll – Joan Jett & The Blackhearts
Sexy Chick – David Guetta Feat. Akon
Baby Got Back – Sir Mix-A-Lot
Let's Get Married (Remix) – Jagged Edge Feat. Run-D.M.C.
Apache (Jump On It) – Sugarhill Gang
Get Low – Lil Jon & Da Eastside Boyz
All Summer Long – Kid Rock
Hotel Room Service – Pitbull
Ice Ice Baby – Vanilla Ice
Thriller – Michael Jackson
Don't Stop Believing – Journey
September – Earth Wind & Fire
Raise Your Glass – Pink
Good Felling – Flo Rida
Moves Like Jagger – Maroon 5 Feat. Christina Aguilera
Livin' On A Prayer – Bon Jovi
My Humps – Black Eyed Peas
We Are Family – Sister Sledge
Hips Don't Lie – Shakira Feat. Wyclef Jean
Billie Jean – Michael Jackson
Sandstorm – Darude
Man! I Feel Like A Woman! – Shania Twain
One More Time – Daft Punk
Sexy Back – Justin Timberlake Feat. Timbaland
Yeah 3x – Chris Brown
Girls Just Wanna Have Fun – Cyndi Lauper
Stronger – Kanye West Feat. Daft Punk
This Is How We Do It – Montell Jordan
Party Up – DMX
Play That Funky Music (White Boy) – Wild Cherry
We Found Love – Rihanna Feat. Calvin Harris
We No Speak Americano – Yolanda Be Cool & DCUP
1, 2 Step – Ciara Feat. Missy Elliott
Holla Back Girl – Gwen Stefani
Family Tradition – Hank Williams Jr.
Single Ladies (Put A Ring On It) – Beyonce
Hot In Here – Nelly
Another One Bites The Dust – Queen
U Can't Touch This – MC Hammer
Club Can't Handle Me – Flo Rida Feat. David Guetta
Bust A Move – Young MC
Hey Baby (Drop It To The Floor) – Pitbull Feat. T-Pain
Footloose – Kenny Loggins
Old Time Rock And Roll – Bob Seger & The Silver Bullet Band
Brown Eyed Girl – Van Morrison
Sweet Home Alabama – Lynyrd Skynyrd
Some Kind Of Wonderful – Grand Funk Railroad
We Like To Party – Vengaboys
The Grease Megamix – Olivia Newton & John Travolta
Shout – Otis Day and The Knights
Twist And Shout – The Beatles
The Twist – Chubby Checker
Uptown Funk – Bruno Mars
Can't Stop The Feeling – Justin Timberlake
Blurred Lines – Robin Thicke Feat. Pharrel and T.I.
Cupid Shuffle – Cupid
Cha Cha Slide – DJ Casper
Dancing Queen – Abba
Indy's Original DJ Crew