They're loud, fun, and oddly hypnotic. The Circle City Bucket Drummers are a nationally-renowned band of five musicians, multiple buckets, and a pile (or caboodle) of drumsticks. 
Their performances have excited tens of thousands of viewers and listeners.
A one-of-a-kind act designed for corporate entertainment, sporting events, and outdoor events, the Circle City Bucket Drummers give a unique twist on a percussion group.
I just wanted to send a quick email to thank you and the Bucket Drummers for being a part of this years Regatta! It was a great turn out and the Drummers were a hit once again. Thank you for communicating with me back and forth to make this event one of the best yet!!

– Zoe B
Exciting, heart-pumping bucket-thumping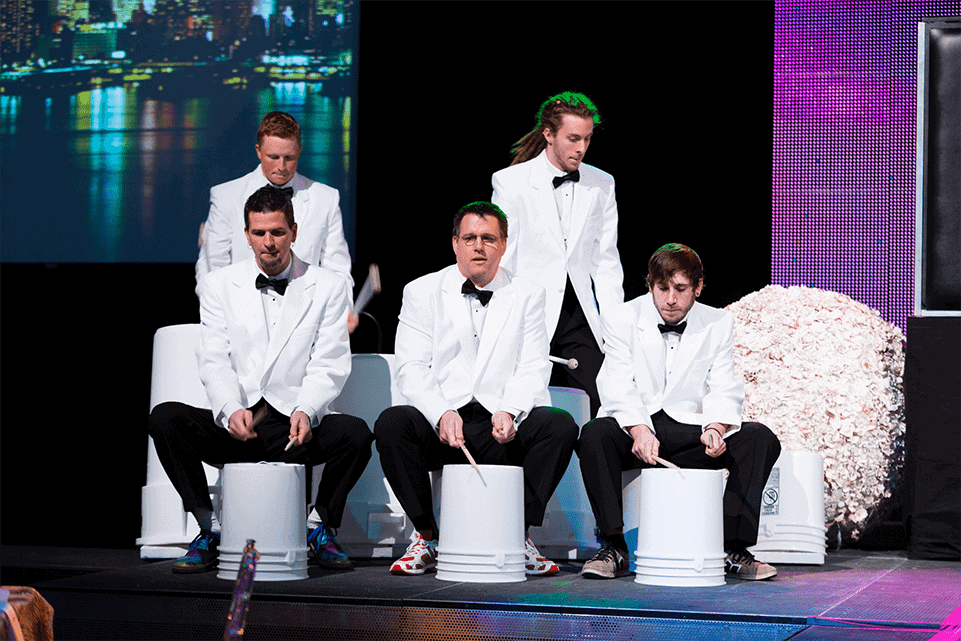 The Circle City Bucket Drummers aren't street performers or buskers.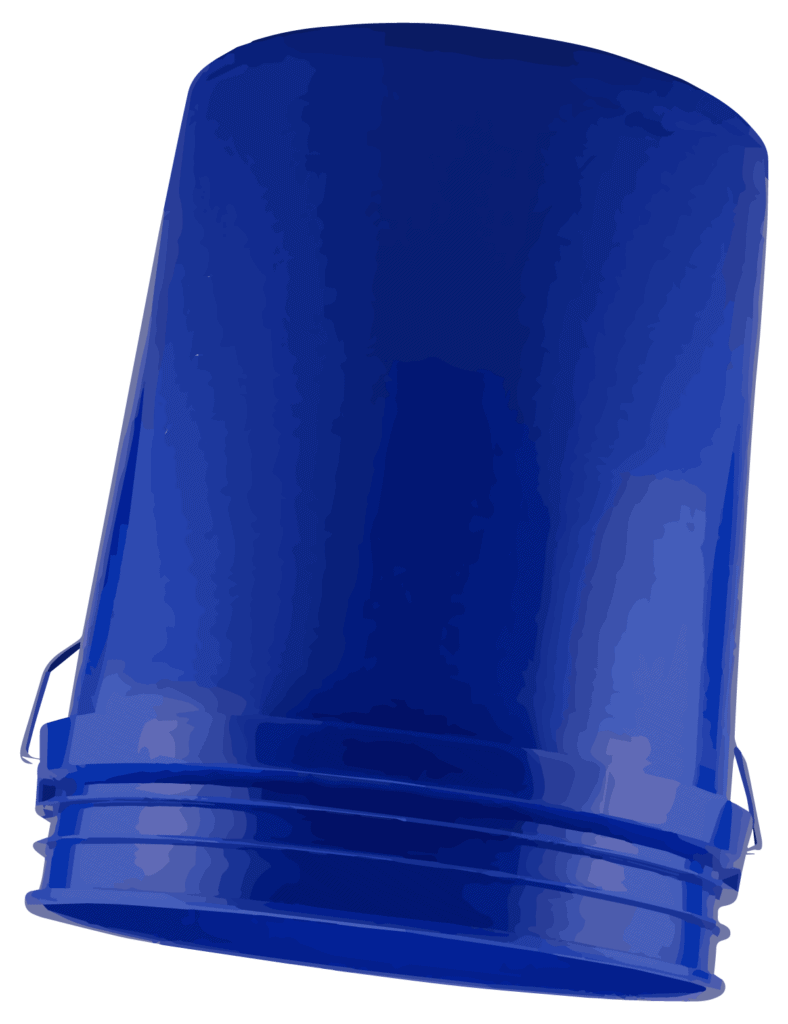 They're professionals drumming on buckets and performing for large audiences and events. Based in Indianapolis, the Circle City Bucket Drummers play all Indianapolis Colts' home games at Lucas Oil Stadium. In addition, they have played for Zoobilation and REV Indy.
The Bucket Drummers have traveled to Chicago, St. Louis, Cincinnati, Fort Wayne, and dozens of other cities across the Midwest. Travel to Las Vegas, New York, Miami, and Los Angeles isn't a problem – the buckets stack together neatly for transport.
Please extend a sincere thank you to the Circle City Bucket Drummers for the fun they brought in capping off our Summer Meeting today. They were great and helped create a story that will always help us remember our 2015 gathering.

– Kevin S
What's a bucket drummer?
A bucket drummer is someone who uses a standard, hardware-store variety bucket and/or plastic garbage can of multiple sizes to create music with drumsticks and mallets. You may have seen a lone person or performer tapping away on a bucket on a street corner or at a carnival. These street busker performances can range from entertaining to just loud noise.
The Circle City Bucket Drummers kick this up a notch by performing intricate and eye-catching routines that showcase their talent and abilities. For indoor performances, their shows can include a dazzling light show, dancers and even a rapper.
The Circle City Bucket Drummers have been performing for ten years as part of the Encore Entertainment group. Their members include professional musicians who know how to maximize every minute of performance for a crowd as small as three to a sold-out stadium.
"They were great and the perfect way to get things started! Lots of energy which got everyone on their feet and clapping. Thanks!"

– Mary Kate M, MK Events Meeting Planner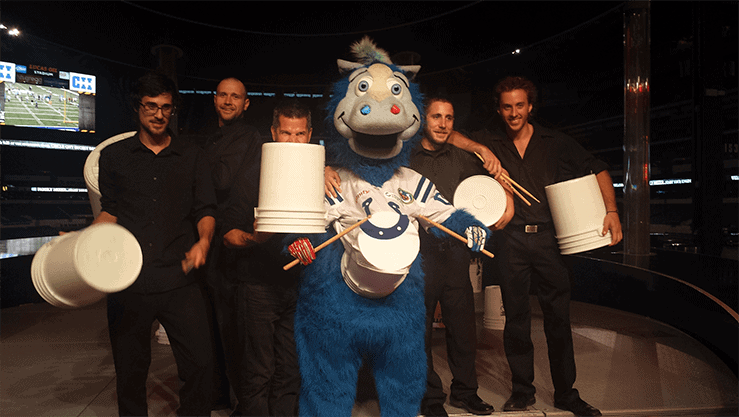 Perfect for events and parties
Corporations, organizations, and other non-profits have an attractive new option for attracting a crowd. The Circle City Bucket Drummers are the perfect complement to any outdoor event or large indoor venue. Paired with vocalists or on their own, the Bucket Drummers involve, entertain, and interest guests of all ages.
Street fairs and festivals, sporting events, outdoor performances, and grand openings are ideally suited for the Circle City Bucket Drummers. Warm weather or chilly, professional or casual, loud or even louder, the Bucket Drummers can tailor a performance to fit a theme, mood, style, and any event.
Sometimes the kids can join in on the buckets, too!
"I am very pleased with the entertainment you arranged for CarmelFest. Circle City Bucket Drummers are just as good as advertised, and 2nd Story Duo (with Ken Aull) was exactly what we were looking for. I also appreciated being able to tell you what I needed with the ability to keep it within the allotted budget."

– Brian C