Encore Entertainment is among the only event and stage providers in Indiana with two kinds of staging
Rent a mobile "pull-behind" truck stage or the more common riser staging.
Perfect for any event, and any event date
Serving all of the Indianapolis metro area and Indiana
Indoor or outdoor, in a tent or open air
Flexible options for weddings or any party
On-site delivery and installation
All supplies available or included
Mobile pull-behind stages to rent for outdoor use
For large outdoor events at college campuses, universities, festivals, fairs, corporate events, and more, these ready-made and mobile "pull-behind" stages work exceptionally well.
These mobile stages are attached to trucks and show up on demand. These unique stage setups are great for concerts and special events that need quick and easy installation and tear down at an affordable price.
Mobile stage trucks also create a dynamic venue almost anywhere, complete with lights and sound. Banners can be printed and hung at multiple points on the stage to highlight sponsors or the name of the event.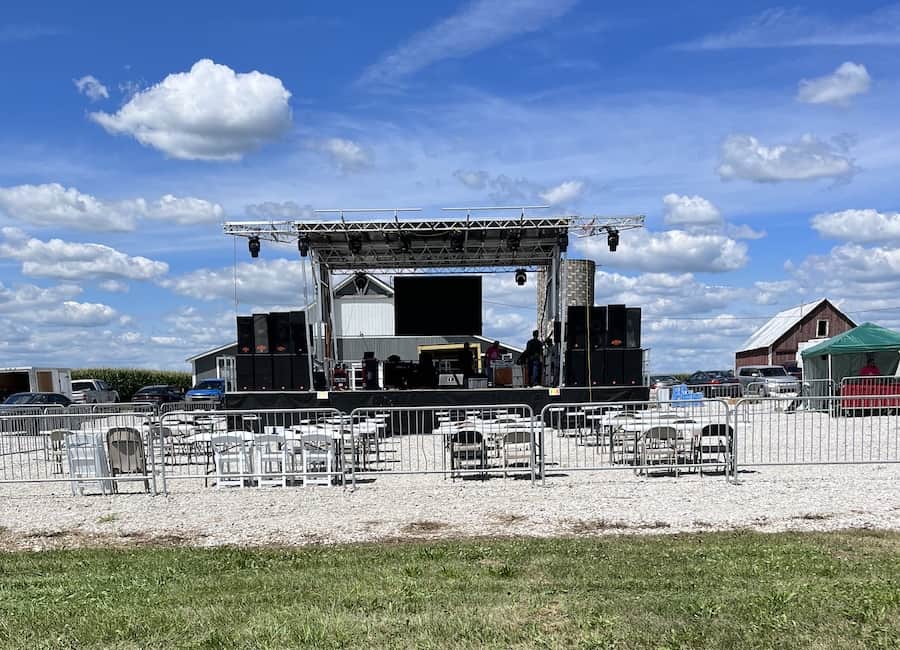 I called all the outdoor stage and mobile stage rentals near me and none of them were as helpful as Larry at Encore Entertainment. Just the best, extremely helpful, and they had sound system rental to offer. We do this every year and we'll definitely be calling these guys again.

Jackson R., Indianapolis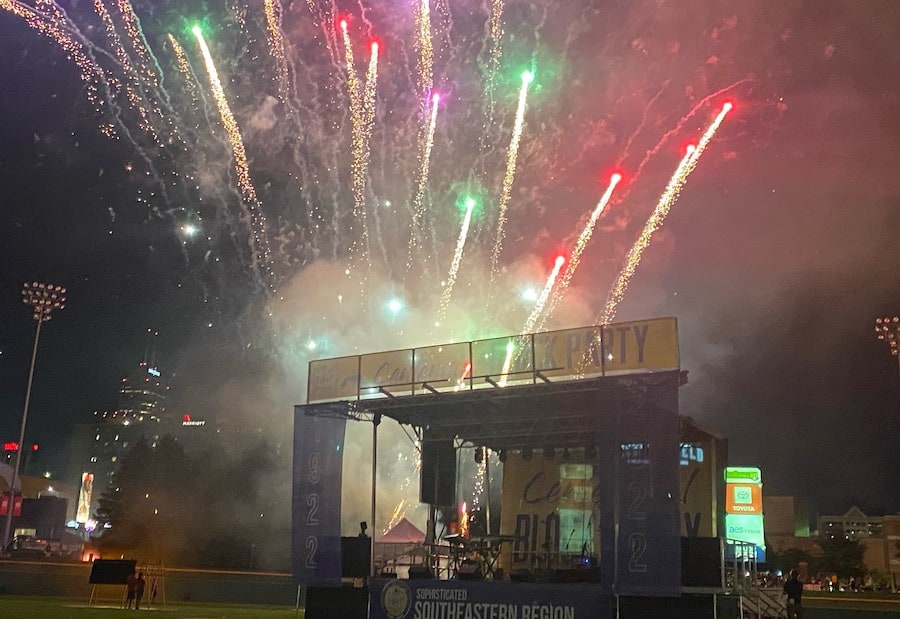 Complete the look with riser staging pipe and drape for rent
For smaller indoor venues and events, such as a wedding, traditional risers are the perfect choice.
Risers can be configured 1-3 feet tall and come in 4-6 foot sections. Each section can be hooked together for unique and flexible stage space up to 32×16 feet. A concert production or fashion show can set up runways, for instance. Or, get a single stage for performances, conferences, and talks.
Pipe and drape backdrops, steps, and skirts are all available upon request and add little extra cost.
Stage lighting and sound equipment can be installed together, allowing your next party to hide all the wires and equipment under or behind the stage.
Get your event date secured with professional, no-hassle stage setup, stage lighting, and more
Encore Entertainment has a complete selection of event services beyond stage rentals. Lighting, talented performers and bands, on-site event managers, sound equipment, and more are all available.
Request the perfect stage to create an event or party your clients or guests won't forget.
"*" indicates required fields