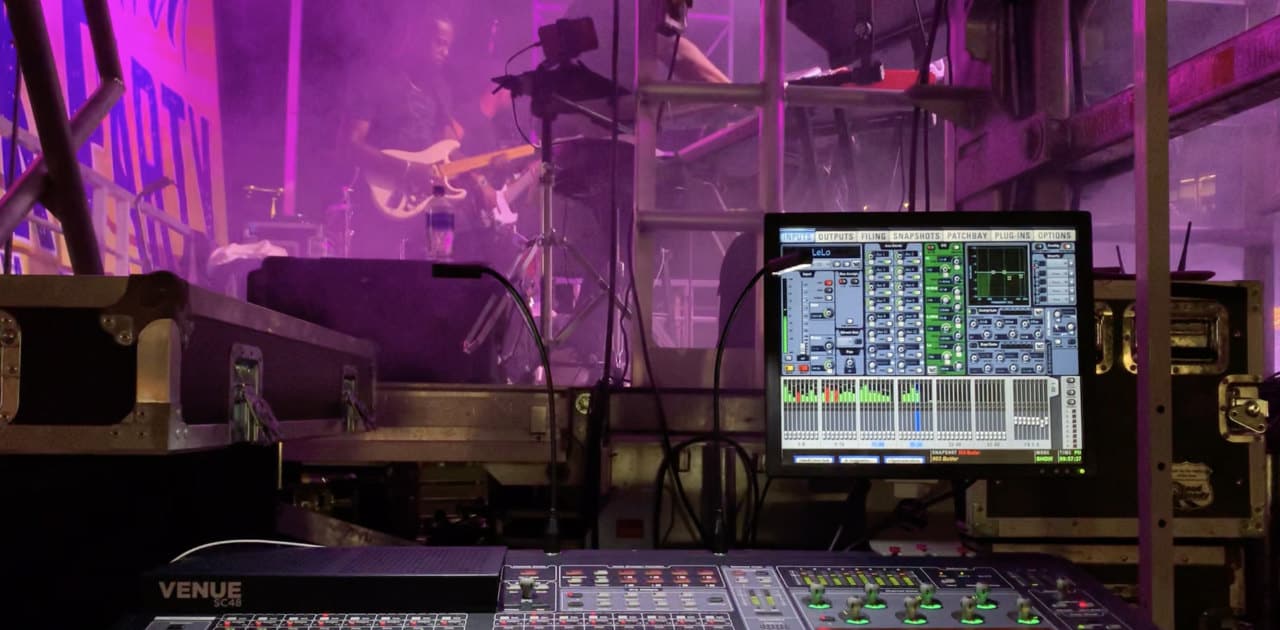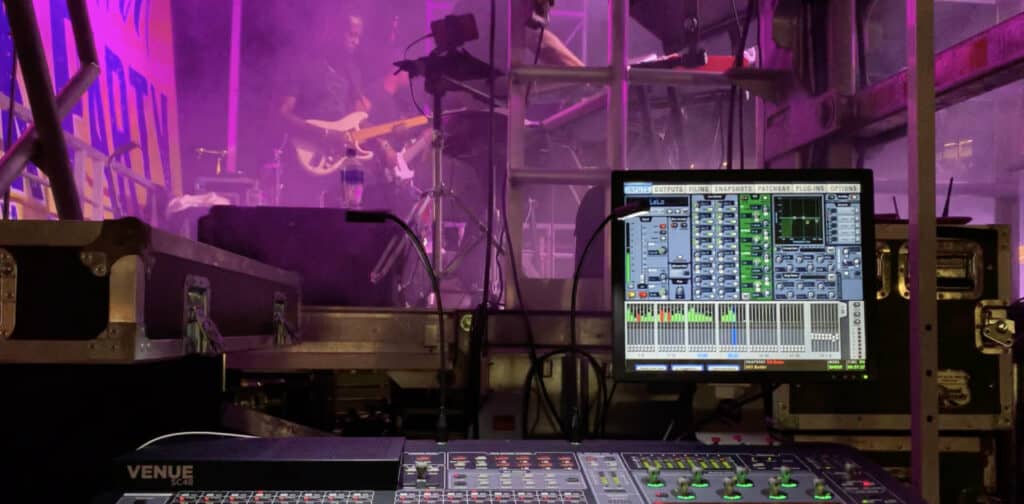 Get big sound and great audio equipment rentals at affordable rates — delivered anywhere in the Indianapolis metro area. Audio equipment rentals are also available across Indiana and the Midwest with an additional fee to help us cover fuel and labor.
Everything pairs perfectly with staging and lighting kits. You can rent just a sound system and technician, or combine them with staging and lighting
All the professional audio and sound equipment you need
Available for rent for a few hours to a few days
PA systems
Be heard in every part of the room with excellent acoustics tuned to maximize your space.
Mixing consoles
Mix the various channels for a balanced sound.
Speakers
Line array speakers, tripod speakers, and standalone speakers and subwoofers for large concert events
Lav and wireless microphones
Equip your guests, speakers, or performers with wireless handheld microphones or wireless lav mics with batteries charged and ready to go. Wired microphones are also available.
Monitors
We can provide smaller monitor speakers aimed at the speaker or performer(s) so they can hear clearly.
On-site technicians
We'll deliver, set it up, and run it through the event.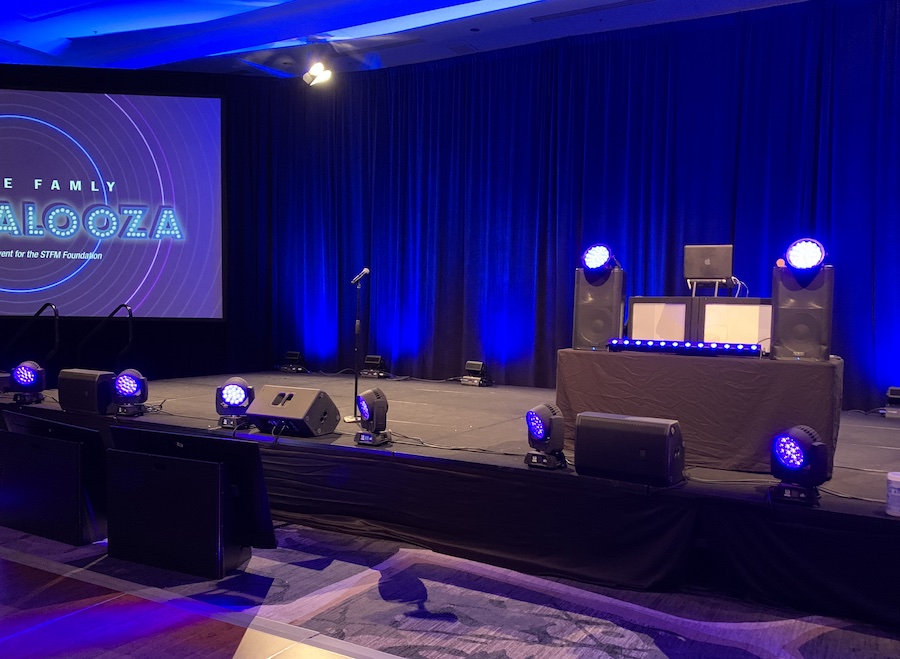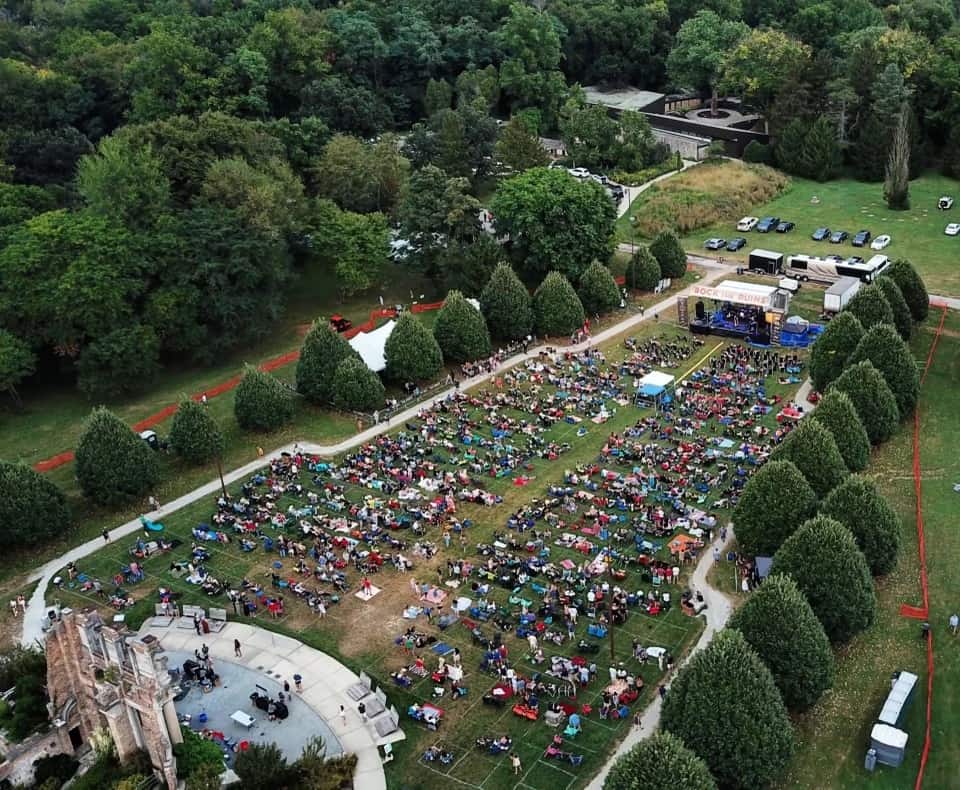 Sharp, bright, perfect sound every time
Get audio equipment rentals from microphones to powered speakers, wireless lavs, and more.
You'll get sharp, bright, crisp sound equipment designed for your venue or space's specific acoustics. As part of your sound system rental, we'll set up and tear down all of the equipment.
We'll also do all the pre-system checks before your event day. That means no surprises from inadequate power, small spaces, or delivery challenges.
A dedicated show manager will be on-site during your event, too. As a professional, they know how to coordinate the staging, sound and lighting.
Indoor, outdoor, and anywhere in-between
Delivered on-time
All equipment arrives at your venue on-time.
Perfect for small or large events
Large events or small, corporate events or nonprofit, parties or not. We'll work any event.
Audience size is no issue
Whether it's a few people and a camera in a room or thousands of fans outdoors, we've got the sound equipment to make it work.
High-quality audio equipment rentals
Get audio equipment that's pro-level, designed to sound great, and used by artists and performers around the world.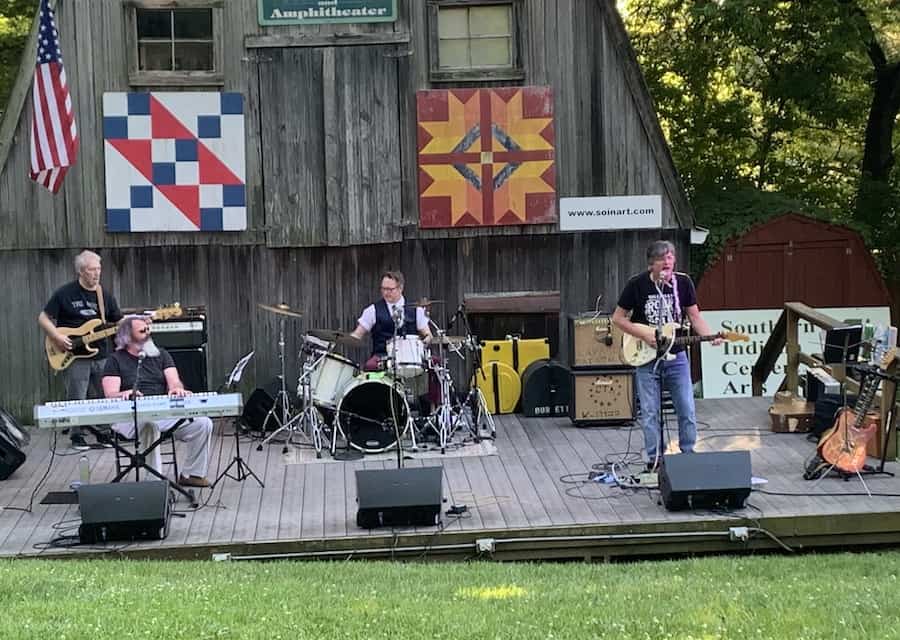 Get started with your audio equipment rental
Contact us with questions if you're unsure what's right for your event or clients. Let us know your budget and any specific needs and we can help tailor the sound system for your next event.
"*" indicates required fields
Encore Entertainment provides audio rentals across Indianapolis, Indiana, and select points for a professional sound system setup in Louisville, Kentucky, and Cincinatti, Ohio.