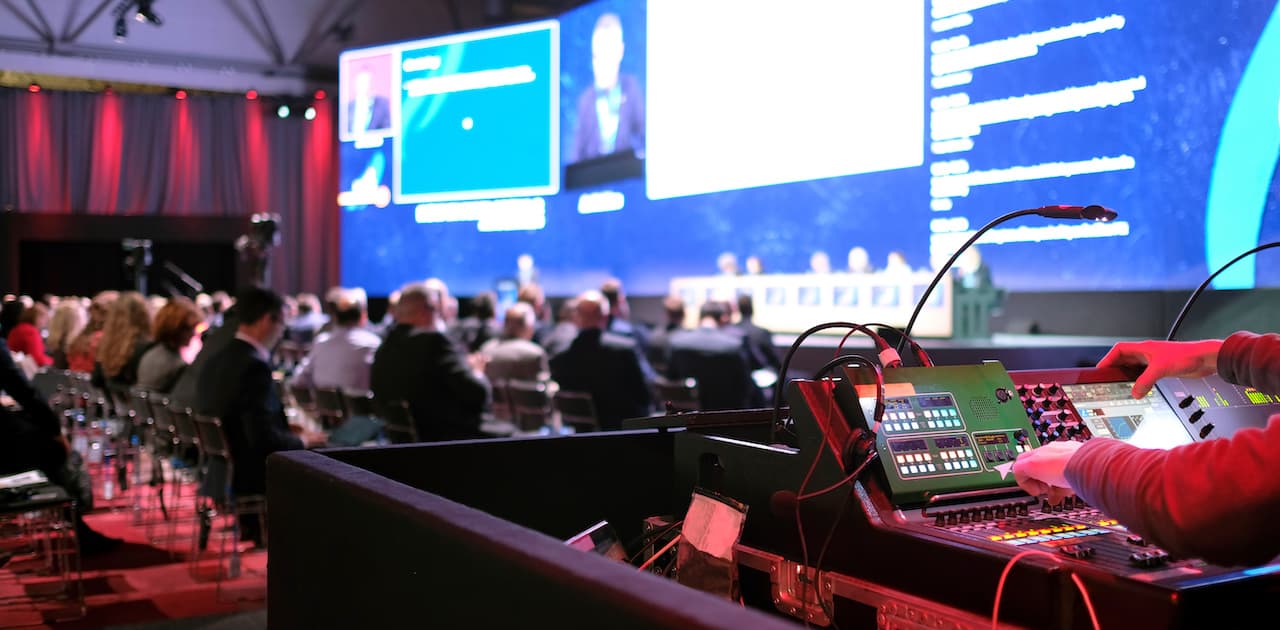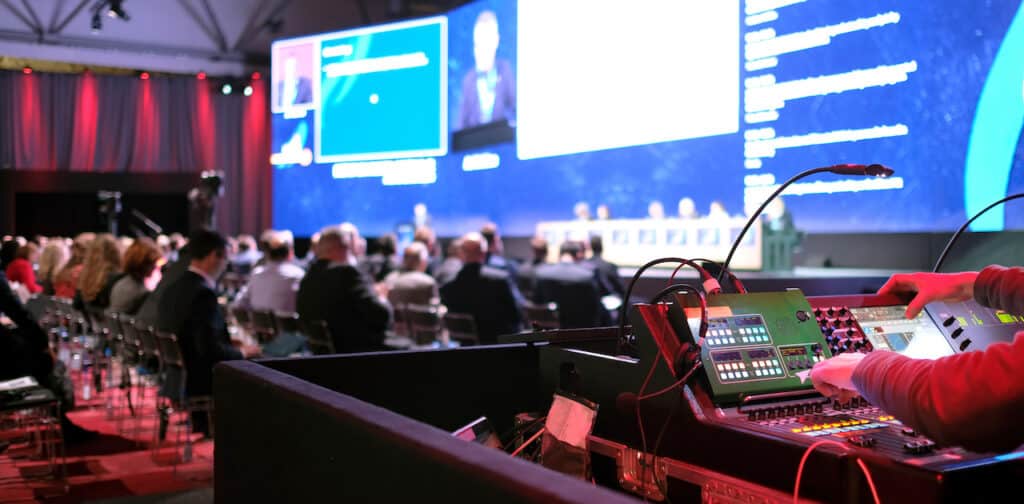 Do your corporate events have guests cringing in their seats?
A national society of human resources professionals is hiring Janet Jackson this year to be their keynote performer.
Apple once hired the Foo Fighters to perform on stage after their keynote address to a room full of young and middle-aged app developers.
An insurance company once hired some dancers to perform in the entrance to their retreat's venue, and after older suit-clad insurance men and women sauntered by confused, they never paid them any more attention.
The results for all of them were a bunch of people who can't dance, don't want to dance, and really just want to talk with other attendees. Sometimes well-meaning and unique conference entertainment ideas can go too far.
We've worked shows and events like this, where the goal to entertain guests falls to a band, DJ, comedian, or another performer in a room that felt designed for the company event planner's tastes and not the guests. It's not great for the attendees or the performer, and everyone leaves a little disappointed.
But these issues are easy to avoid when you know your audience, respect their overall wishes and needs, and match your event brand with local vendors and entertainers. Here are some entertainment ideas professional and amateur event planners can try.
A corporate event doesn't have to feel like a corporate event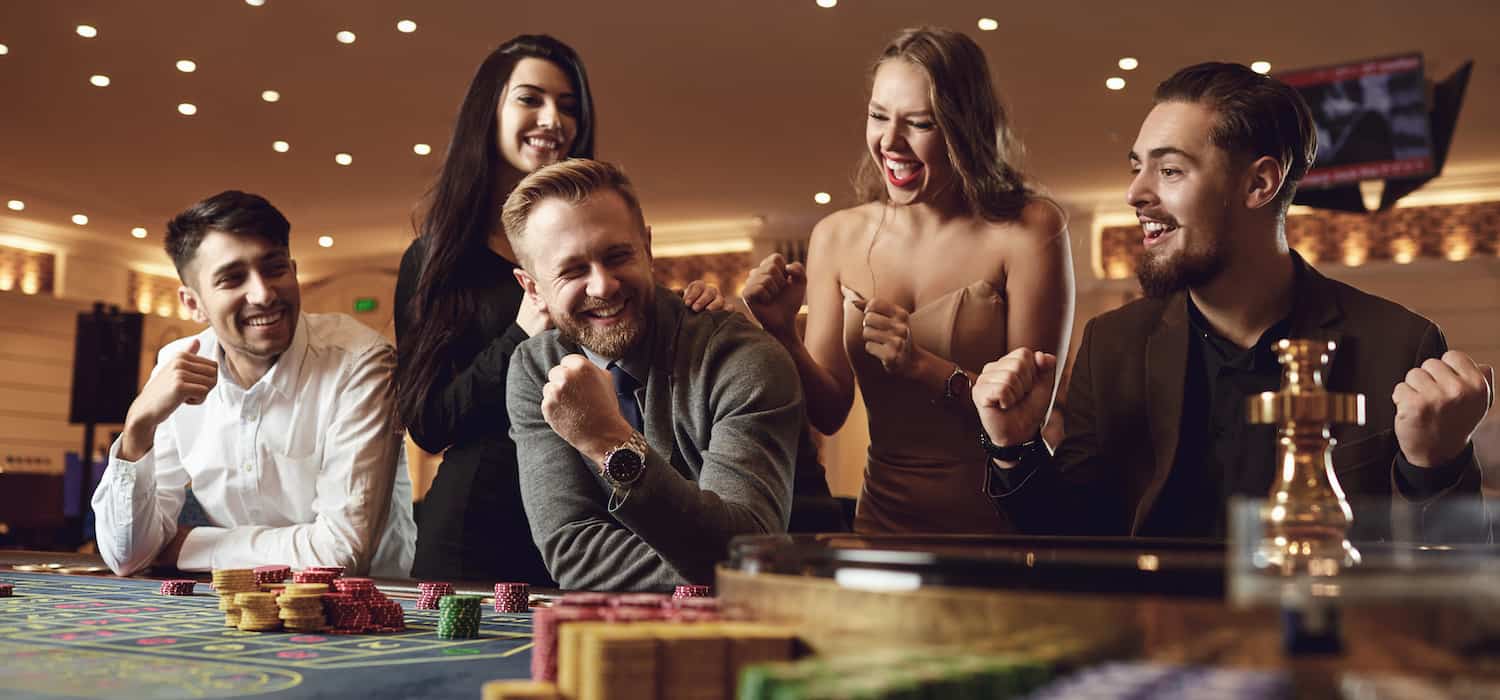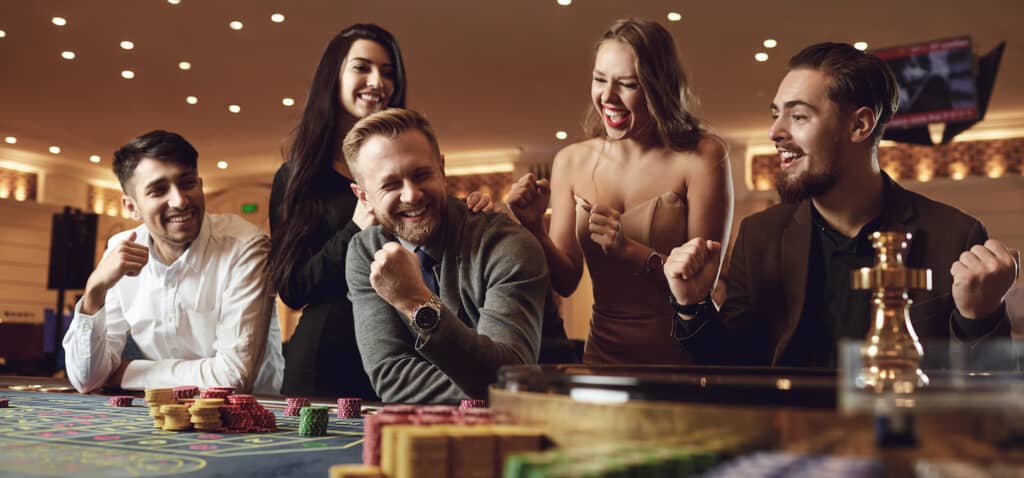 Casino night can raise money, and fun
A casino night is a handy way to express a theme — whether it's just fancy dress or a faux James Bond affair (Jayne Bond and the Pink Martinis would be appropriate) and raise money for a good cause. It's also a fun way just to blow off steam with friendly competition.
Play classic casino games like Poker or Texas Hold 'Em, Craps, dice games, and more to pass the time and donate the proceeds to charity. Just check with your local gambling authority on laws and permits, and instruct attendees of any restrictions.
Mix your own cocktails
Add a little mixology class to your event. If it was already decided ahead of time to have a bar or alcohol service, a live bartender willing to teach attendees drinks or oversee them mixing their own drinks (as laws permit) can make attendees feel entertained and involved in their favorite drinks. It's one of our favorite interactive entertainment ideas.
Bring puppies in for a race or cuddle
Your local animal shelter, with some advanced notice, can probably bring puppies in to wiggle around in a pen or be held for cute photos. They're all the rage on college campuses during finals week, and they're a fun way to give people cuddly, unforgettable pictures, watch a "race", or adopt a new friend.
Puppies, by the way, are always cute in-person or not. If you're hosting virtual events, virtual attendees can watch Puppy Cams. It's a fun addition to any Zoom session when there's an extra square to watch.
Match music to the guests and mood
Dueling pianos, DJs, live bands, and some other live artists can make for a good time at a corporate event if it matches the mood and desire of the guests. Like any good live band, you have to read the room.
Conferences for fitness or mindfulness professionals could instruct participants to bring a yoga mat where a live violinist will perform during class instead of a full band.
A jazz band can play songs before and after sessions or breakouts for a traditional corporate event with suit-clad professionals.
A DJ can take song requests before and after sessions and serve as emcee while tailoring the music to timeless classics that match the attendee's average age.
A live band can be great entertainment at a nonprofit fundraiser or gala. Just recognize that many people might be more interested in the entertainment of watching them perform (like at a concert), not hitting the dance floor.
Our entertainers can bring energy and the right touch for a buzz-worthy and unforgettable experience.
Tableside desserts or drink service
The only thing worse than some of the corporate event entertainment ideas coming out of the company's leadership is usually the food. Corporate event food, depending on the size of the venue and attendee list, is hard to do well.
Ask your caterer or venue if tableside dessert trays or bar service could be added. As attendees sit at the tables waiting for one session to begin or end, they can watch a pro mix a drink or flambè a dessert.
Skip the photo booth, scavenger hunts, jugglers, and mariachi bands
Few of us want to do a scavenger hunt.
Unless you're a traveling corporate partner working with clowns, circus acts, fire eaters, or those living statue performers, skip the supporting elements.
Avoid embarrassing ice breaker games, especially in smaller groups
It wouldn't be a corporate event without some way to break the ice, a trust fall, or other silly cliche things companies make people do. In small groups these are rarely beneficial and often embarrassing. We once witnessed a team play, "don't drop the potato", where participants had to transfer a potato between each other using only their butts and legs. The HR nightmare of sexual harassment issues notwithstanding, no one thought that was a fun game.
Get started with more corporate event entertainment ideas
We've been helping connect people with conference entertainment for nearly thirty years. From small events to larger groups with a massive guest count, we can match entertainers to your audience, budget, event themes, and goals. 
Contact Encore Entertainment for your next corporate event. Even if we can't supply the right acts or bands, we may be able to secure competitive pricing for stage lighting, sound systems, and stage equipment rentals.