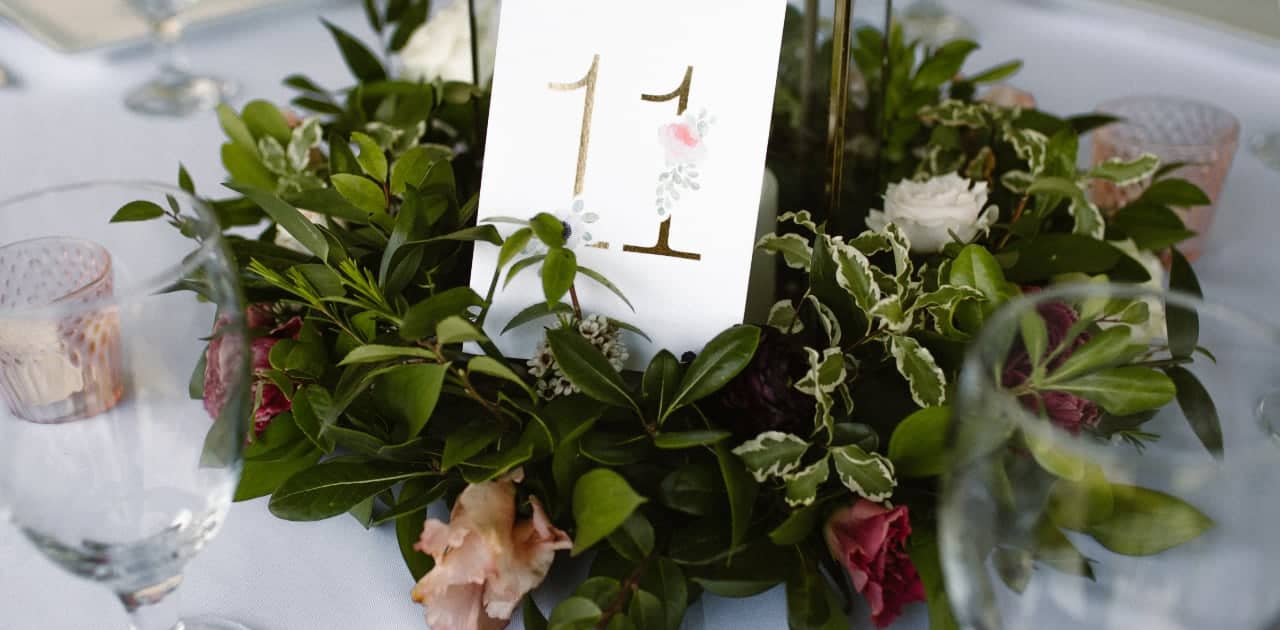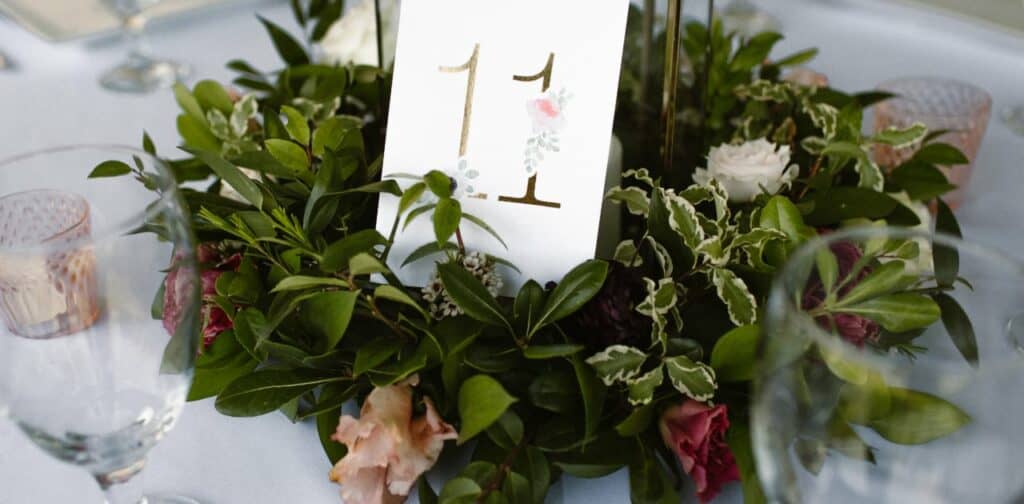 "My wedding day is all about me" is not a phrase most brides or grooms want to hear themselves think. Of course the day is all about the couple, but if your guests aren't having fun, enjoying the music, or liking the food, is it really a good day?
You can prove yourself to be a hospitable host and ensure your closest friends and family have a great time with these personal touches before your wedding day.
Ask for opinions on food before working with the caterer
"When I started working with my caterer, they offered several different common packages of food. We chose one that we thought people would like and offered a chicken, fish, and vegetarian dish," says newlywed Amy C. She and her husband married at the Ritz Carlton north of Indianapolis in Carmel. "What I didn't realize was that of about a hundred guests, only five people chose the fish. If I had to do it over, I'd nix the fish and choose the steak, instead, which cost about the same and probably would have been more popular."
You could put out a quick message to your bridal party or best men when you start working with the caterer. Ask them which they'd like. If you have a representative sample of about ten or fifteen people, you'll give your guests options they'll be thrilled to order.
Embroider or stamp small things like napkins or masks with monograms or family crests
If you've never worked with a genealogist before, now might be the time to visit your local historical society. They can help you find your family crest—something many people have if their families ultimately hail from European nations.
Or, use monograms of duograms of the family initials. You can put these on handkerchiefs, napkins, cuffs, and even face masks. Or, if you're using a stamp you can put it on anything paper.
They'll transform something likely to be thrown away into something that's akin to an heirloom.
Use stickers for an affordable way to mark your wedding day
Embroidery can get a little expensive depending on what and where you're embroidering. But stickers at online outlets like StickerMule.com are pretty cheap and you can stick them on lots of things:
Envelopes
Candles and jars
Seals for gift boxes, cutlery, or packages
Sides of cupcakes, cups, or other disposable items
Bottles of water, perfume, lotions, or other mementos
You can get them in just about any shape or size and often come with pre-made templates or styles you can tweak to your wedding colors and style.
"When we got married," says Indianapolis newlywed Vincent G., "I wanted something red and she wanted something orange. Since we married in the fall, we had the idea to use leaves in red and orange. It made sense, looked nice, and we were able to use them in lots of different ways on the invitations, envelopes, and stickers on handmade candles our nieces and nephews helped put together."
Want more? You may also be interested in these 6 tips for a successful cocktail party.