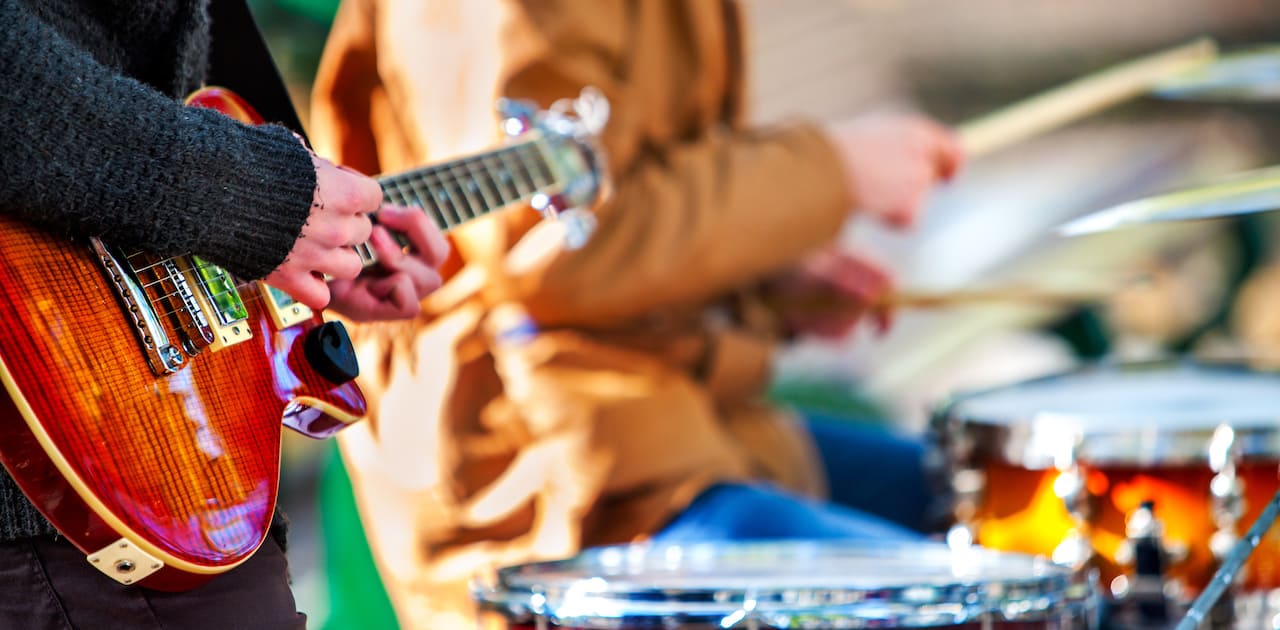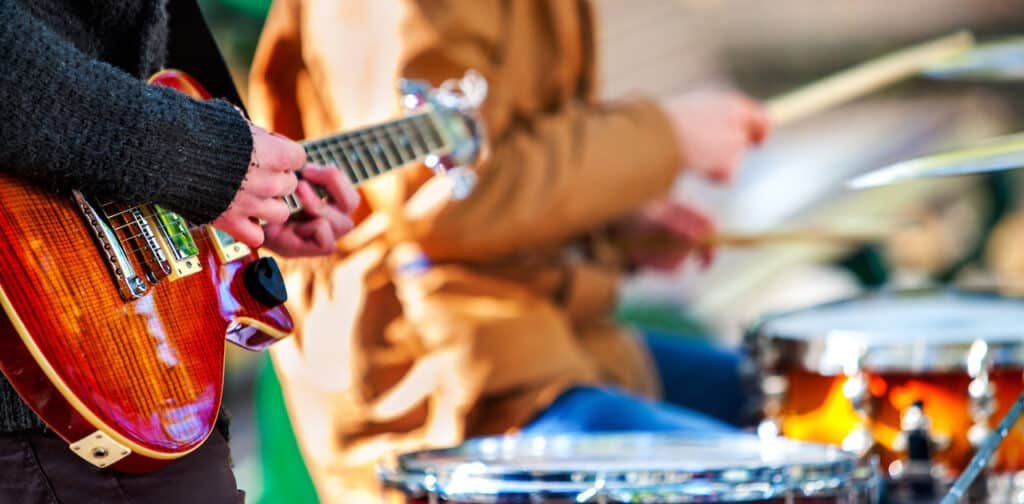 Compared to recorded music, live music makes our brain activity rise
It comes as no surprise that music makes us happy, sad, excited, and pumped for a big activity. No one wants to exercise without music, and no one wants to host a party without music, either.
Now science shows us that live performances — whether a live concert, a symphony of classical music, or some other live music — makes our brain function at higher levels versus listening to recorded music.
From researchers at the Royal Northern College of Music (RNCM) and the University of Manchester:
To study how live and recorded music affect our brains, the researchers brought a local orchestra into the neurology lab. Over a weekend, 20 keen concert-goers watched the Manchester Camerata perform a piece under 3 conditions: live, a pre-recorded live performance, and a pop-music-style video.

While they watched, the audience's brain activity was measured on an electroencephalogram (EEG) — a technique using sensors placed on the scalp to pick up electrical signals from the brain.

During the live performance, the researchers saw more activity in EEG waves associated with sensory processing and attention, implying the audience were more engaged when the music was live.

"The data showed with statistical significance that a live music experience is different," says Dr Michelle Phillips, Senior lecturer in Music Psychology at the RNCM, who led the research. "There's something about live music in people's brains that could indicate that it's more engaging, or attracts more attention, or people are more focussed.

"And this matches what people say: that live music is more enjoyable and more immersive."
This, too, shouldn't come as a big surprise when you intuit that our mental health benefits from social interaction, shared experiences, and our brain responds favorably to rhythmic music we like.
Listening to a recording or playlist, even at a live event like a wedding or festival, isn't the same as watching professional musicians.
Live concerts bring people together in ways a Bluetooth speaker in the corner just doesn't.
No one goes to a grocery store and bonds over the music. Music lovers don't gather around someone walking down the street playing music over their phone speaker.
Look around at the next wedding without live music and you'll probably notice more people are listening to each other, paying attention to their food or drinks, and generally wandering or sitting around.
Live music, researchers suggest, releases a brain-derived neurotrophic factor that promotes neurogenesis, new neurons in our minds, and can even lower blood pressure and relieve pain.
Naturally, a live concert isn't going to double as pain therapy, but it speaks to how our brain listening to music alters our cognitive abilities and the physical effects we may be feeling.
Recorded music is still great, but the results for live music is better
No one wants to go to music concerts to stare blankly at a screen, empty stage, or off into space. A live concert, even if it's just hiring a cover band for your wedding, festival, or community event brings enough of a performance boost that unless you're limited entirely by budget, foregoing live music may be a disservice to your guests.
Music, like lighting, can change the mood of a room. But light doesn't usually change people's attitudes. Those attending a wedding or a funeral can find a more meaningful connection or a sense of calm from the right kind of live music.
All forms of music can alter our ability to perceive time, but live music can do it better. Live concerts of musicians we love skip by in what feels like minutes. Add in dancing and a good live performance is like stepping into a time machine tailormade to evoke memories and strengthen connections.
Canadian scientists wrote in Nature Neuroscience that even the anticipation of music can release the neurotransmitter dopamine in the brain. No one got hyped to listen to the office playlist of songs, but a live band? That's music worth getting excited about.
Get started with your own live concert
Encore Entertainment is the only Central Indiana team capable of supplying you with staging for live concerts and events, the performers and artists, the audio equipment, or all of the above!
Request a quote for whatever you need and get your guests excited.